The care and focus we put into everything we produce is the foundation of our business. No detail is too small. We take the time to double and triple-check our processes to ensure the opportunity for error is thinner than human hair. We know our dedication to perfection has fueled our ability to handle some of the industry's most challenging projects with a nearly flawless client satisfaction rate.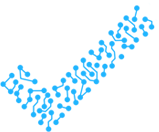 BUILT RIGHT
THE FIRST TIME
Our ability to get the job done right from the beginning is why we only have one rework person. Most competitors rely on rooms packed full of technicians overwhelmed and overworked, trying to solve the mistakes created from cutting corners. We believe it is an ethical imperative to lower the chance for rework, so the end product is done right the first time. This reduces operating costs for our clients and allows us to grow our reputation as a company that genuinely cares.

CERTIFIED
HIGHEST STANDARDS
We are proud to wear the badge of a fully ISO-certified manufacturing process. Not only do we talk about our need to produce the highest quality product, but we have also been verified and recognized as an organization that meets those expectations at the international level. When you work with Surface Art, you are working with a company obsessed with precision and quality care.
WOMAN & MINORITY
OWNED BUSINESS
Surface Art is a highly successful pioneer in the manufacturing industry commonly dominated by male ownership. Our company success is mainly due to the extreme diligence and caring for every step of our process by a workforce made up of 80% women with a significant Asian presence. Our willingness to embrace diversity has provided us with a potent competitive edge.
SURFACE ART BOARDS:
ROCKSTAR LEVEL PERFORMERS
Our primary purpose as an EMS provider is to be a collaborating partner that will manufacture products with the same precision care and detailed attention it took to conceive the designs. The main issue we hear about in our industry is the increasing inconsistency of quality control. Even our newest relationships with industry startups are noticing the amount of time people are investing in rework. This exponentially impacts their ability to get reliable products to market that are already battle-tested and proven to work.
The reality is that it is common for some in our industry to struggle with the volatile production stages and extreme volumes demanded by owners trying to increase profits. This is where Surface Art differs. Where most companies focus on low mix and high volume, we have worked hard to build a reputation for the high mix and low volume market. We focus on projects built specifically in high-risk markets that require more precision, including medical devices. A real challenge for our team is bringing a new product to life in single-digit qualities with a quality unmatched in the industry.
WE BUILT MILLIONS OF BOARDS WITH
AN RMA RATE OF LESS THAN 1%
This is the foundation of Surface Art Manufacturing. No matter how small a job is perceived to be, we still deliver high-quality standards by treating it with the same diligent care as any other job. This dedication to precision is why we are ISO proven. Our audited records speak volumes about our passion for expert production. Since 2014, we have manufactured over 1 million PCBs with a record of 99.03% on-time (including records kept during the pandemic, which was a 99.64% on-time record) and a 99.48% quality record based on our RMA statistic; meaning less than a 1% of these were manufactured without a defect.
We pride ourselves on being solution providers. Our services include the standards involved in building electronics and offering the same quality when we support mechanical projects using CAD and design efficiency analysis.
A Point of Pride
The projects we have found most rewarding involve helping customers troubleshoot PCBs that were manufactured by their CM and were suddenly abandoned. We allow for a simple complimentary visual inspection performed with no absolution, focused on general defects based on just assembly. Depending on the findings, we can perform a deeper analysis at the component level, verifying the correct values as well as polarity and run through an AOI or Flying Probe Analysis. We have often found that a project stalls when the boards are not functional due to a flaw that was missed or overlooked in the design process.
The fact is that design plays a crucial role. There is a deep satisfaction in successfully building the same product after fixing any design flaws. Proof that a poor design assembled correctly will expeditiously allow for the discovery of such a mistake, but a good design assembled incorrectly can be catastrophic.
This experience informs clients about the opportunity to learn more about their project, gain confidence in their efforts, and most importantly, realize the difference that building with the highest level of quality from the beginning is priceless. This philosophy is reflected in our record with less than 1% of the boards we have faced were capable of working the first time, a proud record that OEMs should know and set their CMs expectations level of service on a consistent basis.
Are you experiencing problems with your manufacturer? Go ahead and ask the simple question how many internal rework technicians do they have? If the answer is more than a couple, then now you know why. Are your projects missing deadlines? Communication errors? Do you feel your company is not a priority?
Time for you to receive quality service and attention to detail from our expert team. Reach out today and experience how rewarding it is to work with a company that cares about your project as much as you.
OUR TEAM
We've assembled a group of professionals fine tuned to the details of building error free PCB's.
JENNIFER LEE
Founder, CEO
Entrepreneur, Artist
Jennifer learned from her hands on experience from the ground floor up.
Jennifer started as a rework technician/assembler when boards were being built by hand with larger components. Today, those same components are a fraction of the size and exponential in terms of density. This direct first-hand experience on the frontlines of the industry was key to recognizing that the challenge of fixing boards versus building them correctly from the beginning was the only way to achieve a high-quality product. She understood that providing the proper care and attention upfront made the final product one that all CMs should be measured against.
Surface Art Manufacturing began with a single employee in a 2-bedroom condominium where engineers appreciated the value of getting reliable working boards within hours but often the same day. Jennifer was the pioneer of the same-day return with an unparalleled proven reputation that has grown to a 35,000 sq ft facility with almost 50 employees.
Jennifer is also an accomplished artist showcased in an exhibition at the Louvre Museum in Paris in 2019. Currently exploring the hand jewelry craft, she has again proven to be a fast learner, especially when using skills similar to her soldering expertise.
Zoltan Says
"I have been a satisfied customer of Surface Art for 25 years, including 12 years as engineering manager of C-Cube Semiconductor, LSI Logic and Marvell Semiconductor in California,and 13 years holding similar positions in Sydney, Australia. Surface Art have been my go-to PCB assembler, turn-key manufacturer, and rework service provider when the project required quality, short turn-around time, and reliable customer service. I have been impressed by the value Surface Art have been able to deliver consistently, in the face of competition from China: several RFQ's we conducted over the last decade confirmed that when pricing, quality, speed, and service were all put together, Surface Art have remained a strong contender, and there was no reason for us to look elsewhere.
I have always appreciated the prompt, effective, clear communication we were able to have with Surface Art, and the large number of projects they completed without any mistakes at all. Over the last 25 years, I cannot recall a single incident of a major mistake or production defect that had an impact on our project execution.
Surface Art have often impressed me with their rework capabilities. They have removed, decapped, repopulated many chips in delicate situations without damaging the parts,and completed many challenging board-level reworks for us."
Zoltan
• Principal Electronics Engineer / Aerial Imaging Technology Company
Ann Says
"I have worked with Surface Art for over 20 years.During that time we have relied on SAE for high quality, on time delivery and great customer service.We have always received the best of all three.
Although there are too many examples of how they have done an outstanding job, to list here I can say they have never missed a shipment nor had a quality issue that impacted any of our clients.
I would recommend SAE to any and all potential clients who value a high level contract manufacturer. They are best in class."
Ann
• President / SEMS
Cindy Says
"Working with Surface Art over the past 15 years has been a wonderful experience. They help me to keep on track with my project timelines because I can tell them what lead time I want rather than being told they need 3-4 weeks to complete. Every product I have received has met my quality requirements and I have never had to return anything for re-work. Working with them takes the stress off of me knowing that I will get what I asked for when I asked for it. I have yet to find another manufacturer that can meet my expectations for quality assemblies in a short lead time."
Cindy
• Sr. Technical Sourcing Specialist / Medical Device Company
Jessica Says
Thanks so much, SAE, for 100% on-time delivery.The most valuable traits that I appreciate the most are trust and communication. There were times we did not provide correct information; SAE still works its best to help us.
Jessica
• Director of Manufacturing & Supply Chain / IOT company
George Says
"Surface Art has been vital in providing us with quality PCBs and excellent customer service. It's a no-brainer when it comes to choosing Surface Art for any PCB work for a project, because I know they'll get it done, provide feedback, and give competitive pricing, all within a few email exchanges. I can rely on Surface Art to provide working goods at any quantity.
Surface Art's dependability and ease-of-communication are the most valuable traits I appreciate. Having been a customer of Surface Art for over 4-years, we've been able to streamline full and partial turn-key assemblies knowing that the quality of work we end up with is reliable and issue-free."
George
• Electrical Engineer/ Research & Development for Government Sponsored Programs
Jeffrey Says
"Our company works with SAE for the past 5 years on the PCBA prototyping. We can always count on them for the reliable fabrication so we can focus on de-bugging and modify our circuit design. They are very responsive to our many last minute demands and very supportive to match our needs. As a startup company, having partners that can quickly response to its needs is critical. I am very happy working with SAE and will continue to do so."
Jeffrey
• CEO & Co-founder / Power Transmission Company
Won Says
"Always can count on promised delivery date so our schedule can be met.As a longtime customer, I am probably taking many things SAE does as granted because SAE delivers. It's always a pleasure to work with SAE. Happy to see same employees year after year too.On time delivery, excellent quality and superior customer service. Great communications."
Won
• Eng Support / Semiconductor Company
Juan Says
"Surface Art Engineering has always been there for any new production introductions we have done and or picking up where another provider fell short. There is no challenge that we have encountered, that SAE has not solved. During this troubled time of parts and long lead times, SAE has helped provide options across their network!They are great and thorough at NPI, and then can even support your post beta launches."
Juan
• CEO /Founder / IOT Company
Andy Says
"Even if a PCB is destined for production in Asia, having a local CM in the Silicon Valley is imperative.
For about twenty years now – and across three different employers – I have turned to Surface Art to build early development versions of every sort of board, from multi-kilovolt designs to multi-gigabit per second boards. They are responsive, they maintain their quality, and they follow through on their commitments."
Andy
• Principal Electrical Engineer / Medical Device Company
Derik Says
"Surface Art Engineering has been a reliable source for our engineering boards for many years.
Each assigned program manager stays on top of the PCB build every step of the way from quote to delivery.
Angela Choi, our program manager, has often gone beyond her area of responsibility to make sure the design is built correctly and the assembly is delivered on-time. Fast turn, competitive pricing, responsiveness and excellent communication are what Surface Engineering is well known for, and I am glad SAE is part of ATE development team."
Derik
• Sr. Hardware Design Engineer/ Enterprise Computing Company